Young Living
Essential Oils
All about Essential Oils
Essential oils have enhanced lives for thousands of years, offering a variety of benefits from cosmetic and dietary purposes to spiritual and religious use. Young Living has always been at the forefront of bringing this ancient tradition to modern users, introducing millions to emotional, physical, and spiritual wellness that can be truly life-changing.
Extracted through careful steam distillation, resin tapping, and cold pressing, the purest essential oils are far more powerful than the botanicals from which they come. Any time you hold a bottle of Young Living's powerful essential oils, you hold nature's pure essence.
Why Young Living & Why Essential Oils?!?
Just 4 reasons why so we don't overwhelm you!
seconds to reach the brain when inhaled
to 3 minutes to reach the bloodstream
minutes to reach all cells
hours or so for metabolism to occur
3 Ways to use essential oils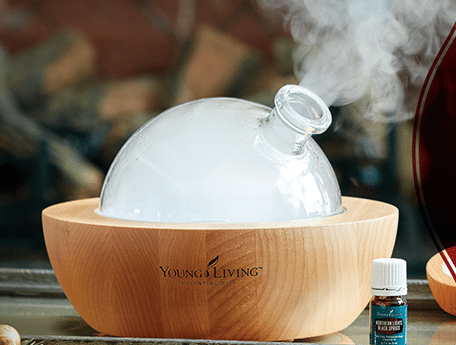 Aromatic
Diffuse, or inhale from the palm of your hands, are just a couple of ways to enjoy essential oils aromatically!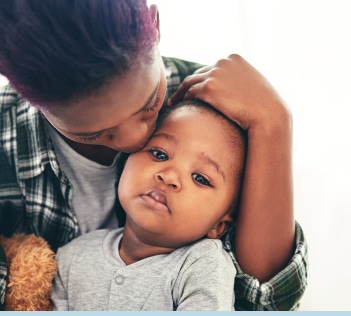 Topical
A couple drops in massage oil, dilute in a carrier oil for moisturizing, are some ideas for topical use!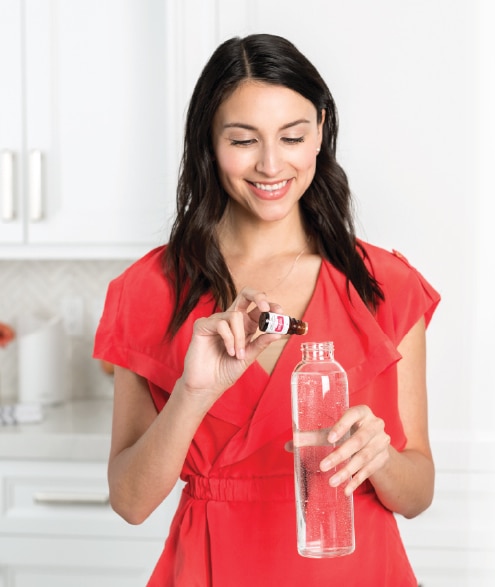 Internal
A drop if a dietary essential oil in your water, in olive oil for salad dressing, are delicious and healthy!
Starter Kits and Member Options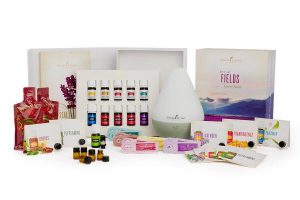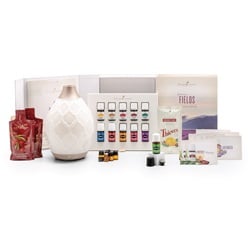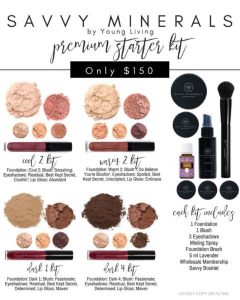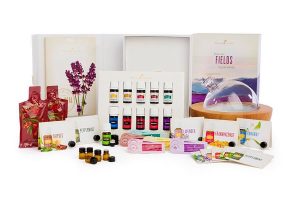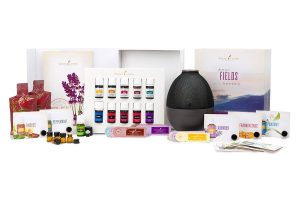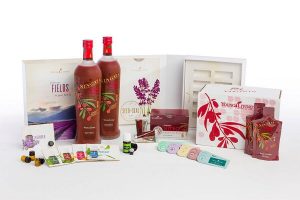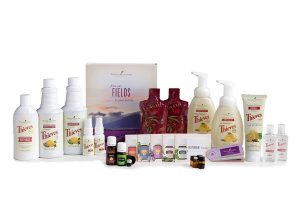 Premium Starter Kit $160
Savvy Minerals Makeup Starter Kit $150
Retail or Wholesale Customer?
Basic Starter Kit $45
Essential Rewards
View Catalog
Premium Starter Kit $160
The Young Living Premium Starter Kit
is the best way to get started on your essential oil journey!
If you were to purchase everything this kit provides individually you will pay more than $300+. Instead you will save with this Premium Starter Kit, and get more than you planned!
What's in the NEW Kit?
Choose a diffuser! Welcoming the new Desert Mist Diffuser
Premium Essential Oils Collection: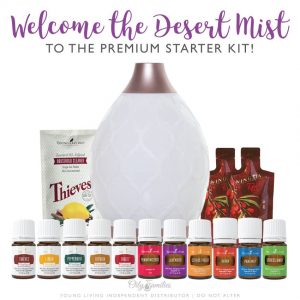 Lavender 5-ml, Peppermint Vitality™ 5-ml, Lemon Vitality™ 5-ml, Copaiba Vitality™ 5-ml, Frankincense 5-ml, Thieves® Vitality™ 5-ml, Citrus Fresh™ 5-ml, Raven™ 5-ml, DiGize™ Vitality™ 5-ml, PanAway® 5-ml
Stress Away™ 5-ml
AromaGlide™ Roller Fitment
Thieves Household Cleaner 1-oz. sample
10 Love It? Share It! Sample Business Cards
10 Love It? Share It! Sample Oil Bottles
2 NingXia Red® 2-oz. samples
Product Guide and Product Price List
Essential Oils Magazine
Essential Edge News
Member Resources
ALL THIS FOR $160!!!!
Savvy Minerals Makeup Starter Kit $150
Another new addition to the Young Living product line!
Now you can choose between 4 foundation tones!
See what else comes in the set!
Start your journey with Young Living by putting your freshest face forward. Choose a Savvy Minerals by Young Living® Premium Starter Kit with a makeup set that has everything you need to create effortless, versatile looks without ever compromising on quality. Our makeup kit lets you choose from four options, with shades selected to complement a range of skin tones and premium products, including our pure mineral foundation, super-pigmented eyeshadows, and universally flattering lip gloss. Create a radiant new look with Savvy Minerals by Young Living today!
Premium Starter Kit includes:
1 Foundation
1 Blush
3 Eyeshadows
1 Lip Gloss
Misting Spray
Foundation Brush
5-ml Lavender essential oil
Savvy Minerals by Young Living Booklet
Introduction to Young Living Booklet
Retail or Wholesale Customer?
Retail or  Membership options are also available! Here is some info!
Some great benefits of being a member, before you decide retail!
Membership offers:
• Saving 24% off retail prices
• No required inventory or sales, ever!
• No annual renewal fee
• No monthly requirements, order anytime or participate in Essential Rewards
• Buy what you want as often as you need
• Referral Program benefits if you choose
• FREE gifts with purchase
Click the tabs to see the Kit options! 
Retail Customers
-Purchase products only at retail price, no discount.
Basic Starter Kit $45
The Basic Starter Kit
is a great way to become a wholesale member! Get oils at discount price and add on the oils and products of your choice all at wholesale price!
What's in it?
5-ml Stress Away™
AromaGlide™ Roller Fitment
10 Sample Packets
10 Love It? Share It! Sample Business Cards
10 Love It? Share It! Sample Oil Bottles
2 NingXia Red® 2-oz. samples
Product Guide and Product Price List
Essential Oil Magazine
Essential Edge
Member Resources
Order the Basic Starter Kit and add on Savvy Minerals Makeup, Seedlings Baby Products, or anything you would love at wholesale price!
Essential Rewards
Essential Rewards points are one of the ways that we love to give back to Young Living members! A monthly Subscription program When you sign up for Essential Rewards, not only do you -get your monthly order shipped to you automatically, -but you also get to enjoy points that can be used toward your favorite products, -discounted shipping, -and loyalty gifts for consecutive orders. To help you get started, contact us to get answers to some of the most frequently asked questions about Essential Rewards!
View Catalog
View the 2017 Young Living Product Guide
Short Video:
What's Inside the Premium Starter Kit!
Easy Steps to place your order!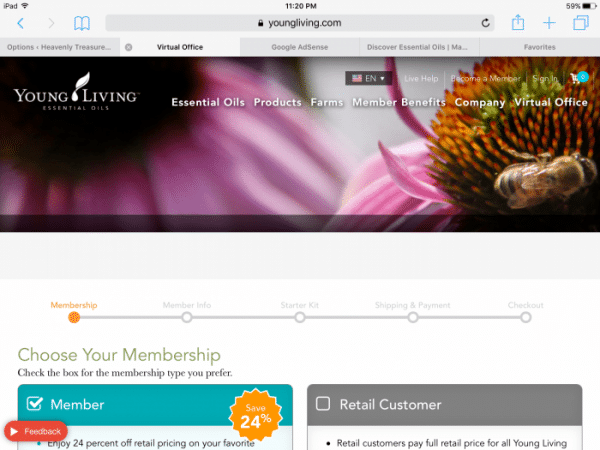 Click over to the sign-up page.
Select "Sign Up As: Young Living Wholesale Member" (for all the great benefits)
The "Enroller ID" and "Sponsor ID" boxes should be filled in with my ID: 15105688
Fill everything out and create your password and pin. (Don't forget it!)
Pick your Starter Kit! 
Skip the Essential Rewards stuff for now. or Pick one if you like!
Confirm your order and ta daaa your done! 
More great benefits exclusive to our group!
Private Support Group! 
One of the benefits of becoming a member
is joining our support team!
We have a secret facebook group
dedicated only to our members!
Business Builders
We also have a separate group just for business builders. Get all the tips and info on sharing greatness. Including LIVE videos and even a duplicate of this PAGE you are on just for YOU!